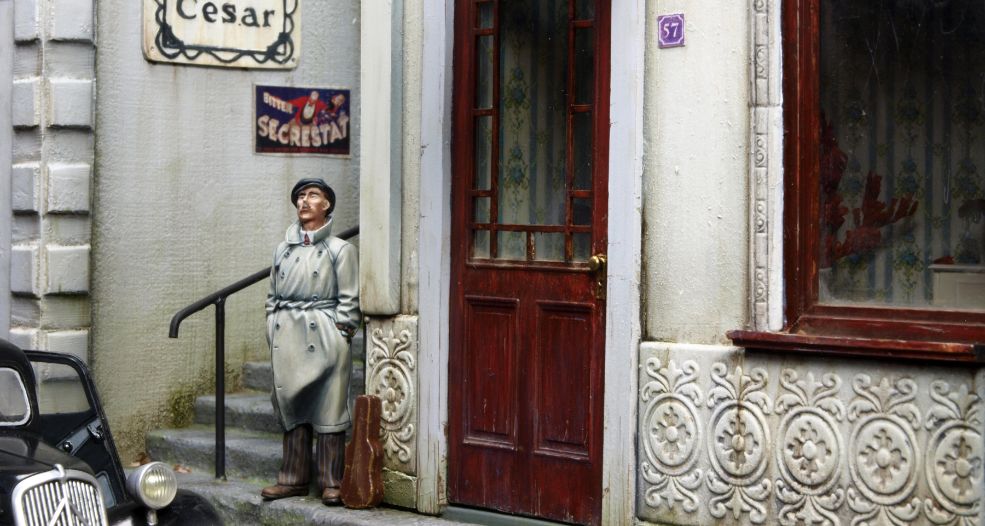 I have added images of my latest diorama to my gallery, entitled Stake Out!
You can find the images of the finished dio in my gallery
In due time I will add a blog post with some in progress shots and tell you a bit about how you can turn an initial idea around and still come up with something pretty decent 🙂
Untill then I need keep my  promise and add some additional info on another diorama, My Worst Nightmare.
Enjoy viewing Stories in Miniature!
Robert