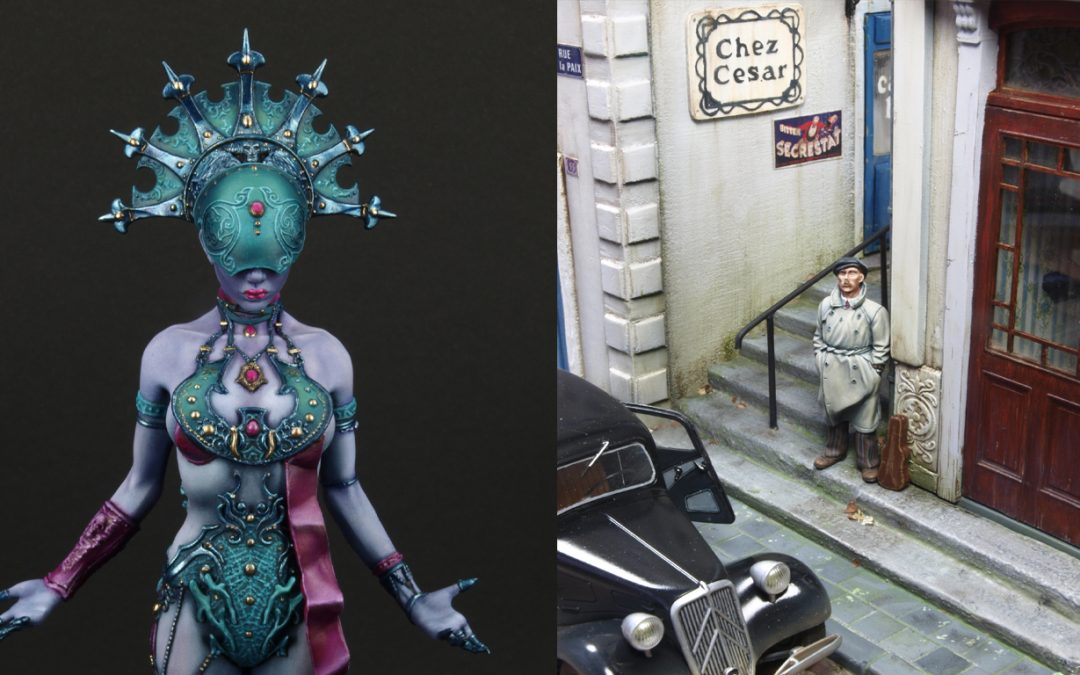 It would go a bit far to say that this is part of our New Year's resolutions, but after a long hiatus , it was high time to refresh our website.
Lack of time has been the main reason why we haven't kept this website up to date. As organizers of SMC and the 11th World Model Expo we have had , and still have, a lot to chew and to deal with given the current circumstances. Let's not mention the "C-word" here. 🙂
While we had to delay the WorldModel Expo again with another year, to 1-2-3 July 2022, we hope that later in 2021, we can run our (sort of) annual event SMC again on 16-17 October.
And although the world looks to be in an even bigger crises than before, we keep our fingers crossed and have started preparing for SMC 2021.
Better to be safe than sorry.
As for the core business, scale modelling and figure painting, we have been busy. Well….Margot anyway. I'm a wee bit slower when it comes to finishing stuff.
Anyway, as a result Margot's gallery especially is very much refreshed and now counts 18 projects, of which 75% is from the past 20 months.
My gallery has a bit less new projects, and two of them are dioramas, or should I say vignettes?
The gallery overview has received a make-over too. You can browse through a so called carrousel of thumbnails.
Clicking on a thumbnail will take you to the page of that particular project and you can find a nice selection of images of that project. The good thing is that the carrousel runs automatically. You only have to drop your thumb or click on the image when you see something pass that you like to see more of 🙂 .
We hope that you appreciate the new set up.
And now?
Well, the next post here won't take as long as this one did. Promise!
I will post some additional background about my diorama My Worst Nightmare shortly, for those interested in how I struggled with the final concept.
Speaking of struggling: I have also picked up a very old shelf queen that will also get the Blog treatment, as I think the developement from it's original concept to the (almost) finished project shows some interesting insights. Mainly to myself, actually, but more on that later.
Enjoy viewing Stories in Miniature!
Margot and Robert